Summer in the UK is one of the best times to explore – not only because of the (generally) pleasant weather but also due to the longer days with plenty of sunshine. So, we set off on another trip – this time to one of the most beautiful areas in the country – the Cotswolds. Popular for its charming countryside and rustic villages such as Bourton-on-the-Water, Cotswolds attracts visitors from far and wide. We had been to Cotswolds before as well. However, this time, we decided to explore it a bit more.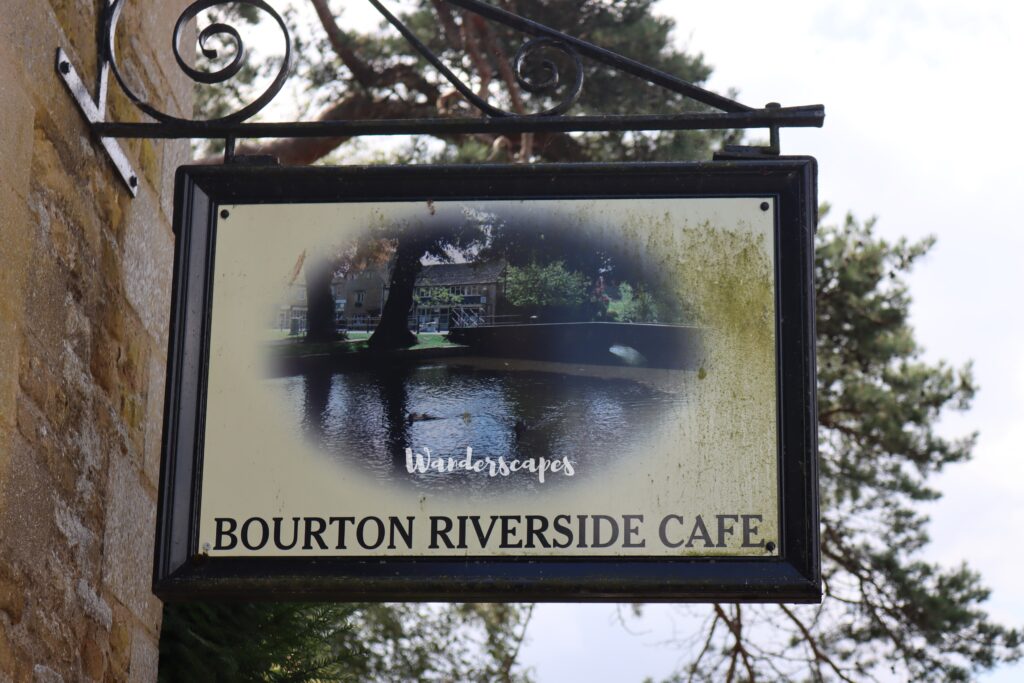 We made plans to spend three days there. It was difficult for us to pack some of the must-see places into our itinerary because there is so much to see and do in the Cotswolds. Furthermore, we decided it was high time we took our own sweet time to enjoy the places we visit. We didn't want to rush and pack too much into our itinerary. Instead, we decided we will take it slow this time. Thus, armed with a somewhat leisurely schedule, we set out from Liverpool on a fine Wednesday morning in search of a new adventure.
The Cotswolds
For the readers who are unfamiliar with Cotswolds, here is a brief information of the place.
The Cotswolds is an area comprising the Cotswold Hills, a range of rolling hills in south-central, West Midlands and South West England. A unique grassland habitat created by a bed rock of golden coloured Jurassic limestone, otherwise known as Cotswold stone, defines the area. Equally popular are the villages with charming English cottages, historical towns and stately homes in the area.
The Cotswolds stretches along 787 square miles (2,040 km2). It is the third largest protected landscape in England after the Lake District and Yorkshire Dales national parks. Its boundaries are roughly 25 miles (40 km) across and 90 miles (140 km) long, extending southwest from Stratford-upon-Avon to Bath. It extends over several English counties – mainly Gloucestershire and Oxfordshire, and parts of Wiltshire, Somerset, Worcestershire, and Warwickshire.
Designated as an Area of Outstanding Natural Beauty (AONB), Cotswolds charms its way into the hearts of the visitors who come here to enjoy the lovely English Countryside. It is also the largest AONB.
There is much to see and do in the Cotswolds. We shall try to bring you a glimpse of some of the most beautiful sights and experiences from there.
Bourton-on-the-Water
Although we started early from Liverpool, we arrived at our destination later than we planned. Owing to holiday season, the roads were busy with heavy traffic.
Bourton-on-the-Water is a small village and hence the parking facilities are few. The last time we were there, we had some trouble finding a parking space. This time too, we thought we would struggle to find a parking spot especially because we arrived quite late. However, as we drove past the village centre, we came across a makeshift parking space – a cricket ground. Being cricket fans, we felt happy that the parking charges we pay will be used for the club's activities. Furthermore, £5 for the whole day wasn't too high.
Model Village
After parking our car, we headed towards the first item on our itinerary – a visit to the model village. Located at the Old New Inn, it is one of the first model villages in the country. The work of model village started in 1936 and it was completed in 1940. The model village represents the core of Bourton-on-the-Water as it was during 1936 in a 1:9 scale. It features around 100 buildings.
The craftsmen behind the model village were construction workers and not model makers. So, they used scaled down versions of measurement used to construct the original buildings. The walls are made from ashlars of local limestone and the roofs were covered with slates of Cotswold.
Two of the buildings featured in the model village have full interiors – the Church of England parish church of St Lawrence and the village's Baptist chapel. It is visible through Perspex panels in their walls. The church features intricate tracery windows glazed with real glass.
The model village showcases 17th to 19th century Cotswold architecture. The roads of the model village include model benches and post boxes. Miniature shrubs, including some bonsai trees planted in the 1930s, and pruned real trees represent the trees and bushes of the full-size village and alpine plants the flowers.
The model village is open to the public and includes exhibitions of other models on smaller scales as well. There is an entry fee of £4.5 pp. (Rates may change – so please check here for more details before you visit).
The High Street
Bourton-on-the-Water is a must visit destination in the Cotswolds. Its high street, flanked by long wide greens and the River Windrush is an enchanting sight. There are five low, arched stone bridges crossing the river, built between 1654 and 1953. This led to Bourton-on-the-Water being nicknamed as "Venice of the Cotswolds".
During weekends and holidays, people throng the place. There will be children playing the water, dogs running around chasing the ducks, families enjoying a picnic and more. You feel like you are in a carnival. The atmosphere is festive and full of happiness. Picnicking by the side of River Windrush can be a pleasant experience.
Other Attractions in Bourton-on-the-Water
There is much to see and do in Bourton-on-the-Water. Some of the important attractions include:
Model Railway
If you are a railway enthusiast, a visit to the model railway is a must. Here, you will see railway models and more. There is a shop too, if you wish to purchase some souvenirs.
Tip: The model railway is closed on Wednesday. So, if you wish to go in, make sure you are visiting on other days. You can get the details like opening times and ticket prices here.
Cotswolds Motoring Museum
For any motor enthusiast, a visit to the Cotswolds Motoring Museum is a must. Here, you can see models of cars, learn the history of motoring, signals, toys, and more. Children can meet Brum (a from the popular children's TV series) here. If you don't have time to go in, seeing it from the outside is also a great experience.
For opening times and ticketing information, check out their site here.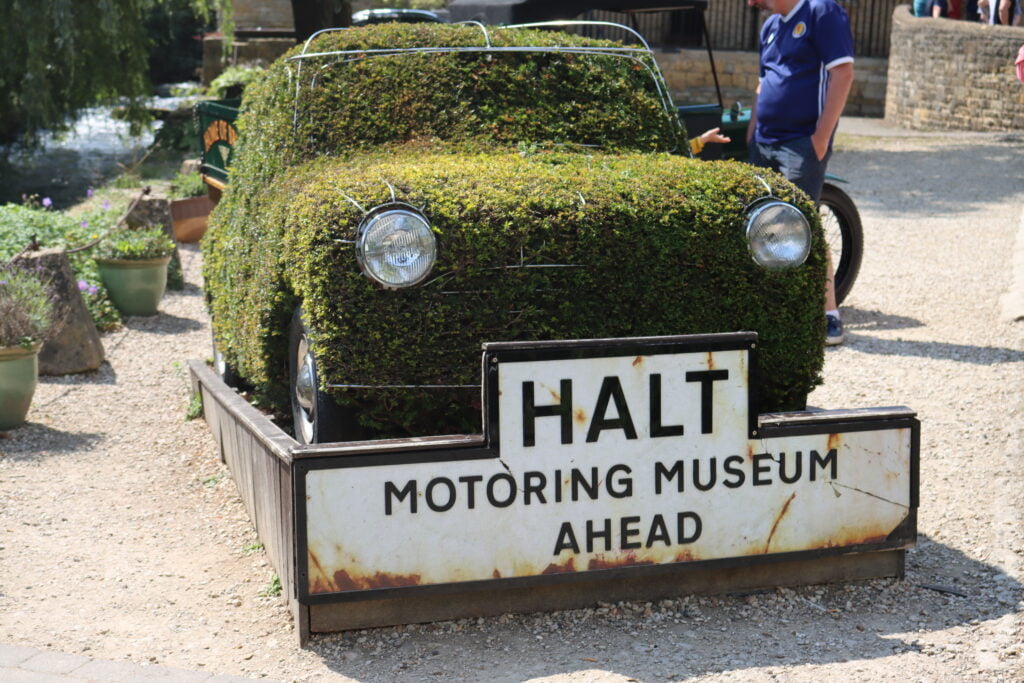 Take a Stroll Through the Village
When you visit, a stroll through the laid-back village is a must. Walk along the alleyways and enjoy views of stunning cottages built in honey-coloured lime stone. Every cottage is beautifully decked with a garden. You can walk along the quiet streets and forget that you are in 21st century. It feels like you've been suddenly transported 400-500 years back.
Most of the cottages are occupied. However, you'll find some holiday lets and hotels too in there. It could be a bit pricey than your average BnB stay. But, if you don't mind spending some extra money for the incredible ambience and surroundings, it is totally worthwhile.
Once you feel you have seen enough, you can walk back towards the village centre and the river bank. You'll come across countless eateries and shops catering to tourists. These are great places to grab your lunch or get some refreshments. Most of the restaurants and cafes offer take-away too. So, you can buy the food and enjoy an impromptu picnic by the riverside. Whether you eat in or take out, it will be buzzing with life – what a contrast to the quietude of the streets behind!
Birdland Park & Gardens and Dragonfly Maze
Birdland park and Gardens is another attraction in Bourton-on-the-Water. It has over 140 species of birds and run educational and breeding programs. It is the place to see exotic species like penguins. This might be a good place for the kids to see many of the birds in real.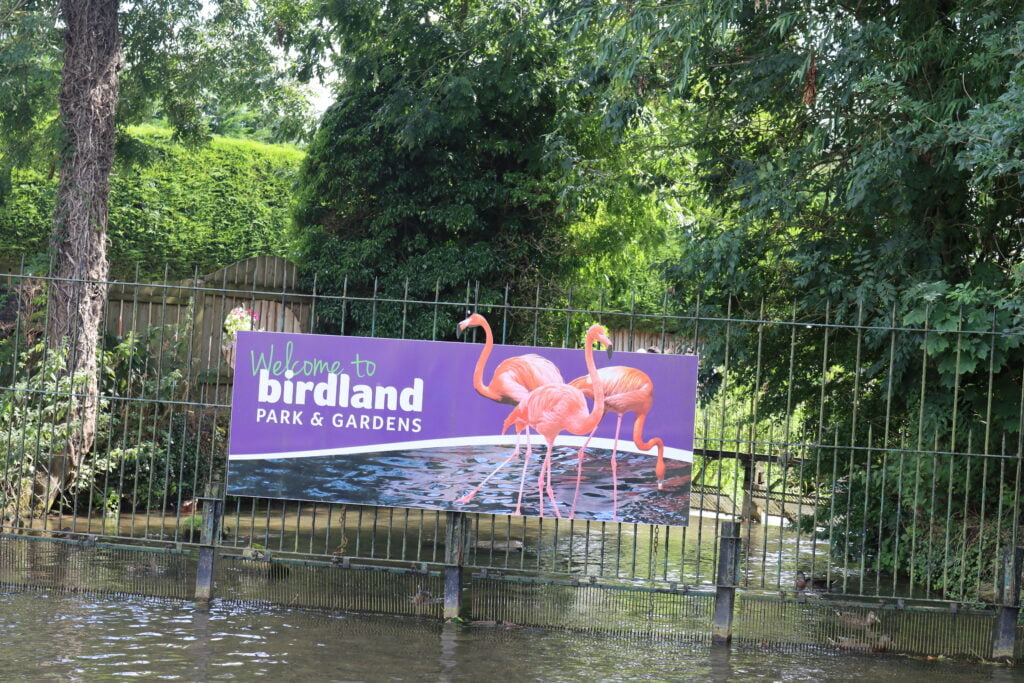 Tip: If you are visiting during holidays, it is advisable to pre-book your tickets. We couldn't get tickets as it was sold out by the time we arrived. Here is the link for booking tickets online.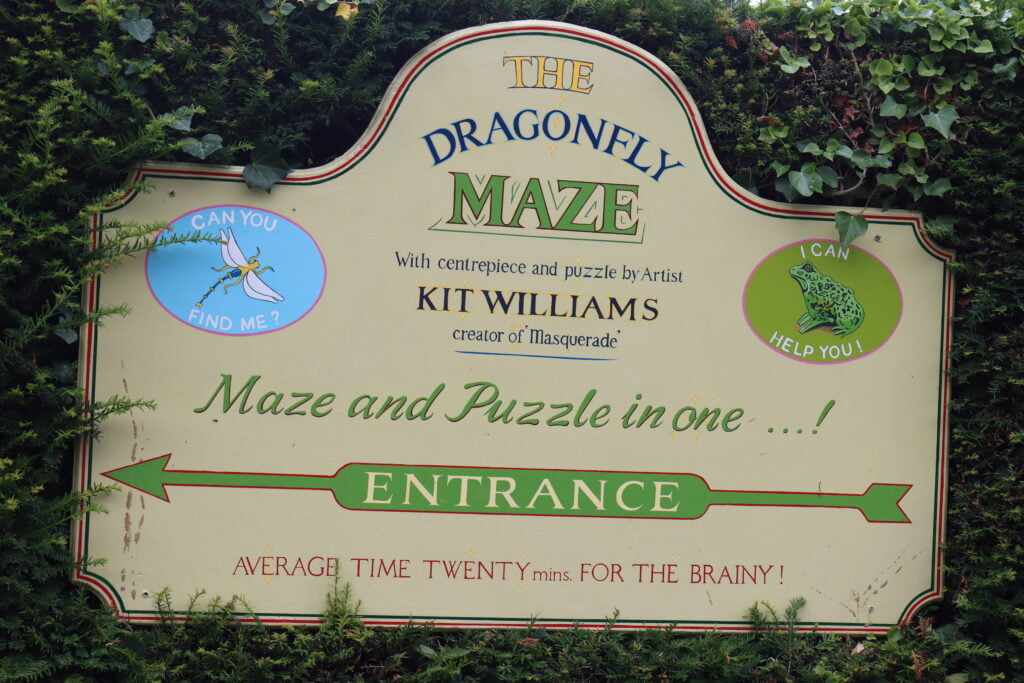 The dragonfly maze was closed during our visit. But, it seems to be a good place to take kids to. As it is both a maze and puzzle, the kids can have loads of fun solving it.
Tip: The dragonfly maze's website states that there is no online booking or pre-booking available. So, you'll have to buy tickets from their ticket kiosk itself.
Bourton-on-the-Water is definitely a great place to visit and spend sometime with your loved ones. Spending a weekend there could be a refreshing experience. If you can't stay overnight, even a day trip can be rejuvenating. As is it closer to London, you can easily plan a day trip from the capital city.
A final tip: If you are not a fan of huge crowds, visiting Bourton-on-the-Water during holidays and weekends might not be a great idea as people throng to the place to wind down and have fun. On the other hand, if you fun and frolic, that's the best time to enjoy a carnival-like atmosphere. Whatever, your preferences are, you will love the place – it is charming beyond words.
Click here to watch our video on Bourton-on-the-Water
How to reach:
From London, you can travel by train, bus or car to Bourton-on-the-Water.
By Train (& bus)
You can take a train from Paddington to Moreton-in-Marsh and take the 801 bus from there to Bourton-on-the-Water. However, train journey takes a long time as there could be a layover of around 1hr 20 min as the buses from Moreton-in-Marsh run every 3 hours or so. Check the train arrival times and bus departure times to plan minimum layover. Ticket price is around £36 at the time of writing this blog. (Ticket prices may vary, so please check the trainline app/site for correct prices)
By Bus
You can take a coach from Victoria coach station to Cheltenham (around 3 hrs transit time) and from there to Bourton-on-the-Water (around 45 min travel time). Buses run every four hours from both Victoria and Cheltenham and cost around £15 at the time of writing. (Do check the bus schedules on the National Express site before you plan)
By Car
The most easiest way to travel to Bourton-on-the-Water is by car. It will take you just over an hour and half to reach here from London. What's more, you can arrive and depart at your convenience and visit a few other places nearby.