Travel, more than anything, nourishes our mind and soul. The new places we visit and the people we meet, the experience we go through, all add to our lives. A traveller is enriched by every journey he undertakes. Vlogs add to that experience.
"The world is a book, and those who don't travel only read one page."

― St Augustine
Travel offers us innumerable opportunities to discover new places and experiences – often, our travel vlogs are opportunities to discover ourselves anew.
Vlogs of Our Wanderings in Search of Varied Scapes…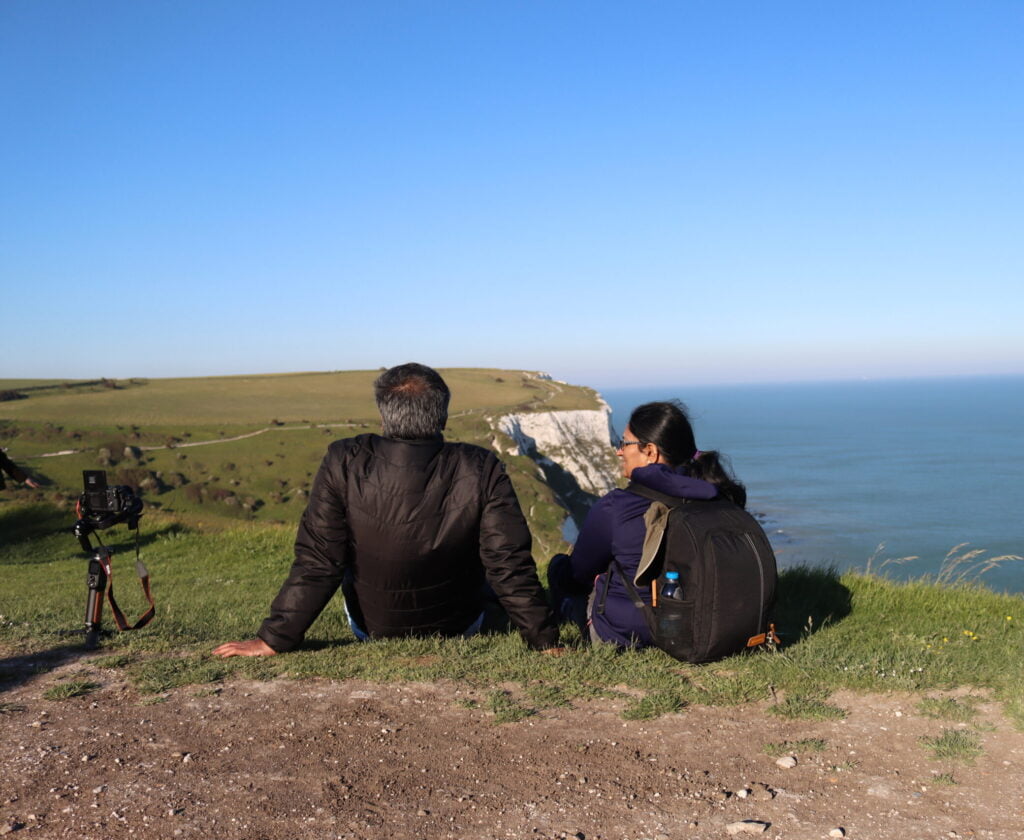 Our vlogs try to bring you such sights and experiences a casual traveller might miss. For us, each journey is also a trip into the history, life and culture of the place. Our vlogs, generally, aren't about us – they are more about the places and sight we see.
We try to delve deep into the history and show you sights which a casual tourist might miss. Our aim is to pack some information and insight rather than just showing places and blabber on… Together with our blogs, they will give you a wholesome picture.
Click the button below to see all our travel vlogs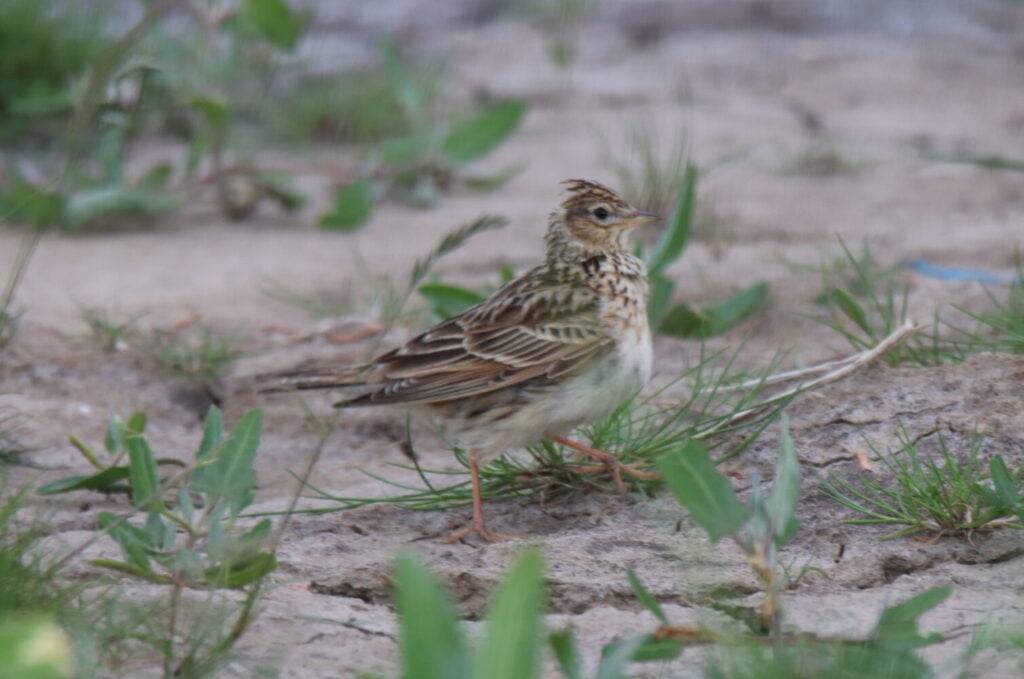 Birdwatching is a passion that keeps us ticking even in difficult times. We often take time to connect with nature. If you like to birdwatching and would love to know more about birds, do check out our birding and nature related vlogs.
Click the button below to see all our bird watching and nature related videos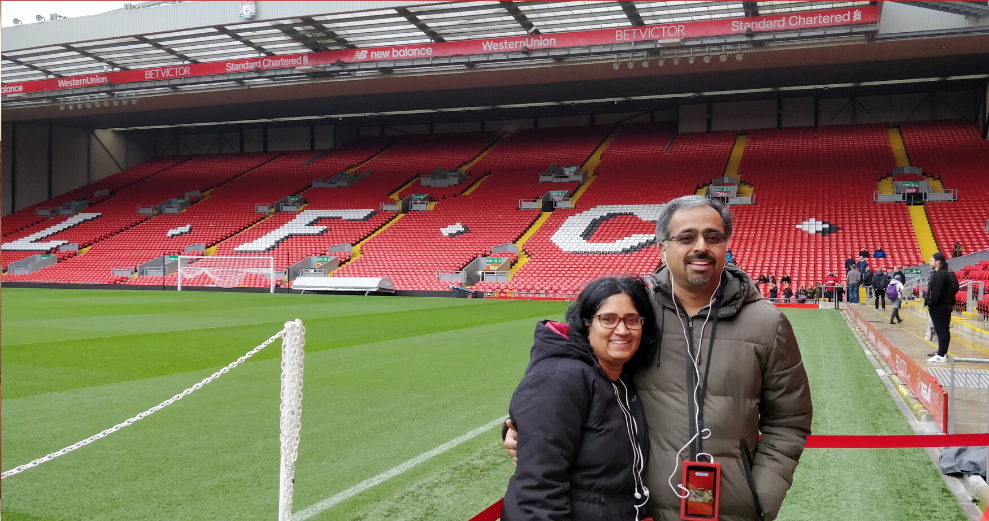 Believe it or not, we are sports enthusiasts too. Both of us have loved and followed cricket as long as we can remember.
Living in a city of two iconic English football clubs means getting sucked into the game. Our life in Liverpool has certainly made us follow and appreciate football like never before.
We did a few vlogs on football and cricket – two of the most loved sports
That's all about our vlogs in a nutshell. Alternatively, you can watch them all on our YouTube channel Wanderscapes. We publish a new vlog every Saturday,
Frequently Asked Questions
Some questions you are looking answers for
Why do you vlog?
A picture is worth thousand words. Often, a video is worth thousand pictures. Our vlogs give you a better idea of the places and experience. Also, it is the best way to show around the places we travel to.
Why do you cover so many topics in your vlogs? Why not stick to one?
Well, our vlogs largely represent our interests. We love to travel and so travel vlogs make a substantial chunk of what we do.
But nature and birding has been our passion for some years now. Our travels have helped us see new birds and places of natural beauty, which we felt we should share with you all.
We live in a city that is famous for its football. Naturally, we were drawn to the game and had some incredible experiences in the past couple of years.
Cricket has been a favourite sport ever since we can remember. We love sports and use Wanderscapes to show different aspects of various sporting activities across the UK.
Are you professional vloggers?
Right now, we are part time vloggers. We make time between our busy schedule to do and enjoy the activities we like. We are not professional vloggers. Rather, our passion to travel and urge to learn has kept us going.
Why are your vlogs in Malayalam? Why don't you vlog in English or Hindi?
Basically, we are Malayalis and so, most of our viewers hail from our home state Kerala, India. We did start off in English, but majority of our viewers wanted us to do it in Malayalam. As we could talk easily and articulate better in Malayalam and since most of our viewers are Malayalis, we decided to shift to Malayalam.
Of course, we put English subtitles to all our videos so that even our or all our non-Malayali viewers can enjoy our videos.
What more can we expect from you?
Well, we are trying to pack as much as we can into wanderscapes – our website, YouTube channel, social media accounts, everything has been set up with an aim to connect with you.
We welcome suggestions from you so that we can make wanderscapes into a wholesome experience. Our blogs and vlogs will give you some information should you need them.
We do have some grand plans and dreams – but it is too soon to reveal them here. When everything is set, we shall let you know and take you along with us on a spectacular journey.
If you have something more to ask us, click here to contact us. We shall be happy to answer your questions