Liverpool – it is more than just another city in England. This beautiful city on the banks of River Mersey was the world's busiest port at one time. It connected the world through trade and was a pioneer in naval trade. The birthplace of Beatles, Liverpool has produced a fair share of musicians and artists. An extremely vibrant city that receives visitors with open hearts, Liverpool has carved a place for itself in the tourist map of the UK.
Liverpool has much to offer- historical sites, beautiful walks, parks, football stadia, music, nightlife, great food and everything that you look for in a city you wish to visit. You can see historical buildings, museums, art galleries and other numerous attractions here. Unlike some other big cities, Liverpool is affordable and friendly. A port town in essence, it has always accorded warm welcome to visitors. What makes Liverpool extraordinary is that most of the attractions here are easily accessible. All are at a walkable distance from the city centre.
Read on to know more about the attractions in Liverpool and how to visit them.
Three Graces – Pierhead
When you google Liverpool, it is likely that you'll see the picture of the three graces. Home to one of the most iconic waterfronts and skylines in the country, the Three Graces – Royal Liver Building, Cunard Building and Port of Liverpool Building – makes a visit to Liverpool extra special. Just the sight of these magnificent buildings fill in our minds with a sense of awe and wonder. There can be no grander welcome to the city than the one accorded by the Three Graces.
Royal Liver Building – Home of the Liver Birds
Of the three, the Liver building deserves a special mention not only because it is home to the two Liver birds, Bella and Bertie. Perched atop the building, Bella looks into the sea and protects those who go to the sea. Bertie keeps a watchful eye over the city and protects its inhabitants from all kinds of perils. Built in the early 1900s, the Royal Liver Building was Europe's first skyscraper. It is also the first-ever RCC building in the world. You can take a tour of the building and enjoy some incomparable views of the lovely city from its roof top. This truly is a befitting structure for an incredible city.
Walk along the Liverpool Waterfront
Liverpool waterfront is a riverside/seaside walkway, fairground, cruise terminal, picnic spot, public place, all rolled into one. A walk along the waterfront enjoying the sea breeze is sure to relax you instantaneously. During winter and summer, this place transforms itself into a festival space. There are numerous attractions, activities and fun in those times. Even during other times, a walk along the waterfront can be a relaxing experience.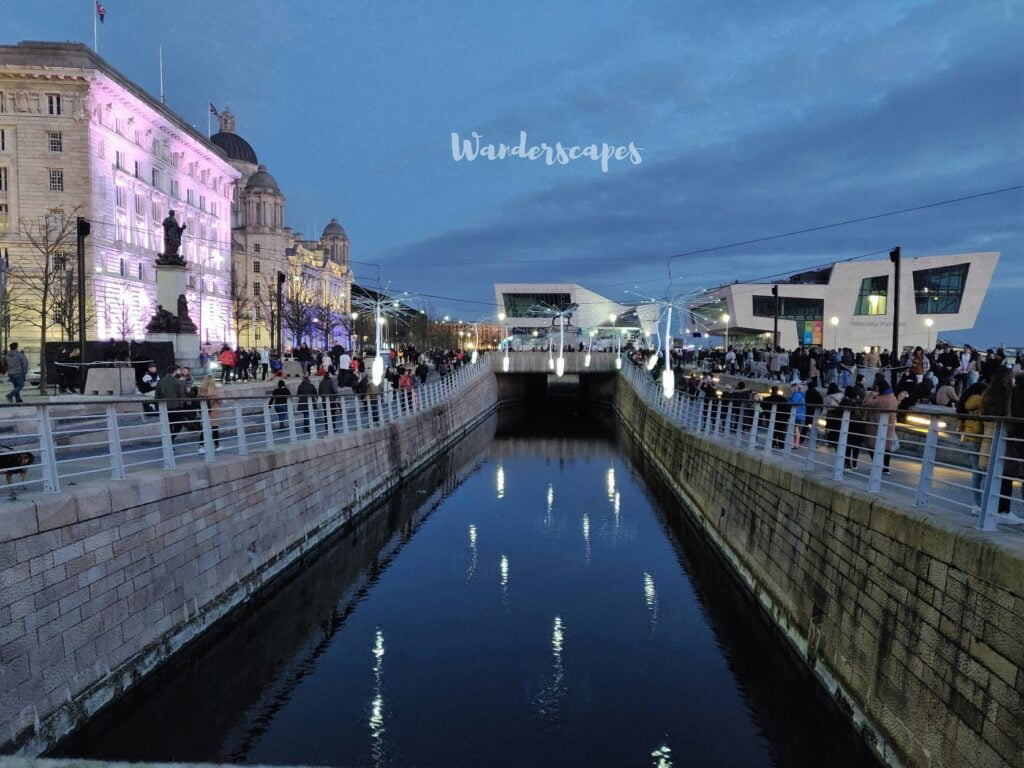 Beatles Statue
While walking along the waterfront, you'll come across a larger than life statue of the Beatles. This offers an excellent opportunity to click a pic with the Fab Four and add it to your Liverpool memoirs. Situated by the Mersey Ferry Terminal, this statue is a popular photo point for any visitor to Liverpool.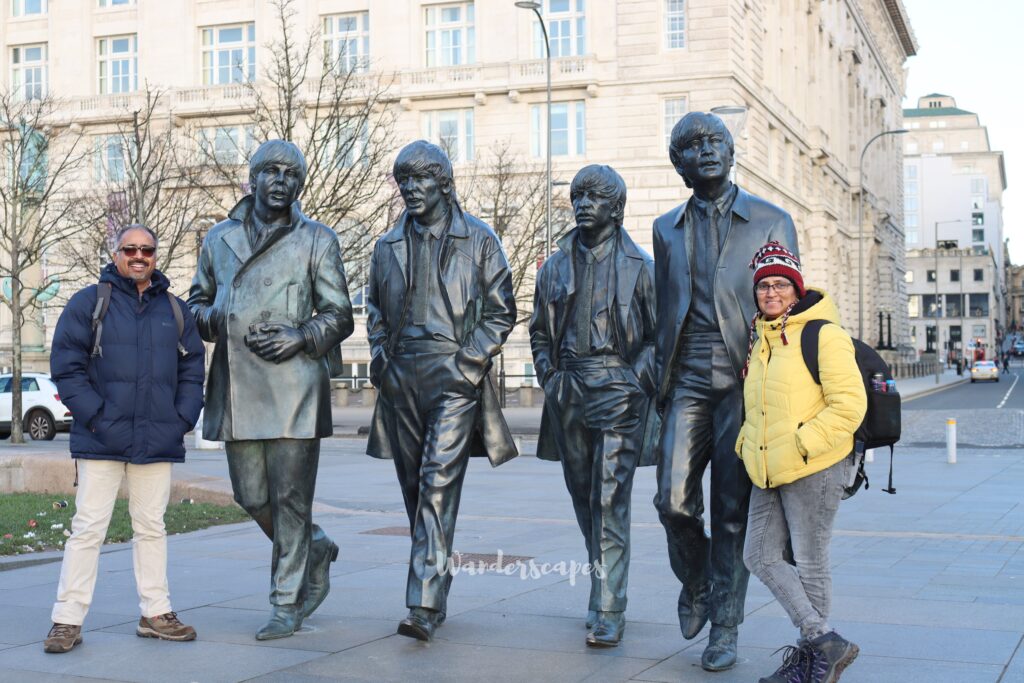 Enjoy Liverpool Aboard Mersey Ferry
When you visit Liverpool, a cruise along the River Mersey in the iconic Mersey Ferry is a must do. The Ferry operates all through the day. Different options are available. Check here for the schedule and ticket prices. You can even opt for evening cruises in the coming days. Also available are Liverpool Bay Cruise, and Manchester Ship Canal Cruise. February to December is also the time when several international cruise ships dock at Liverpool. You can see them and have loads of fun.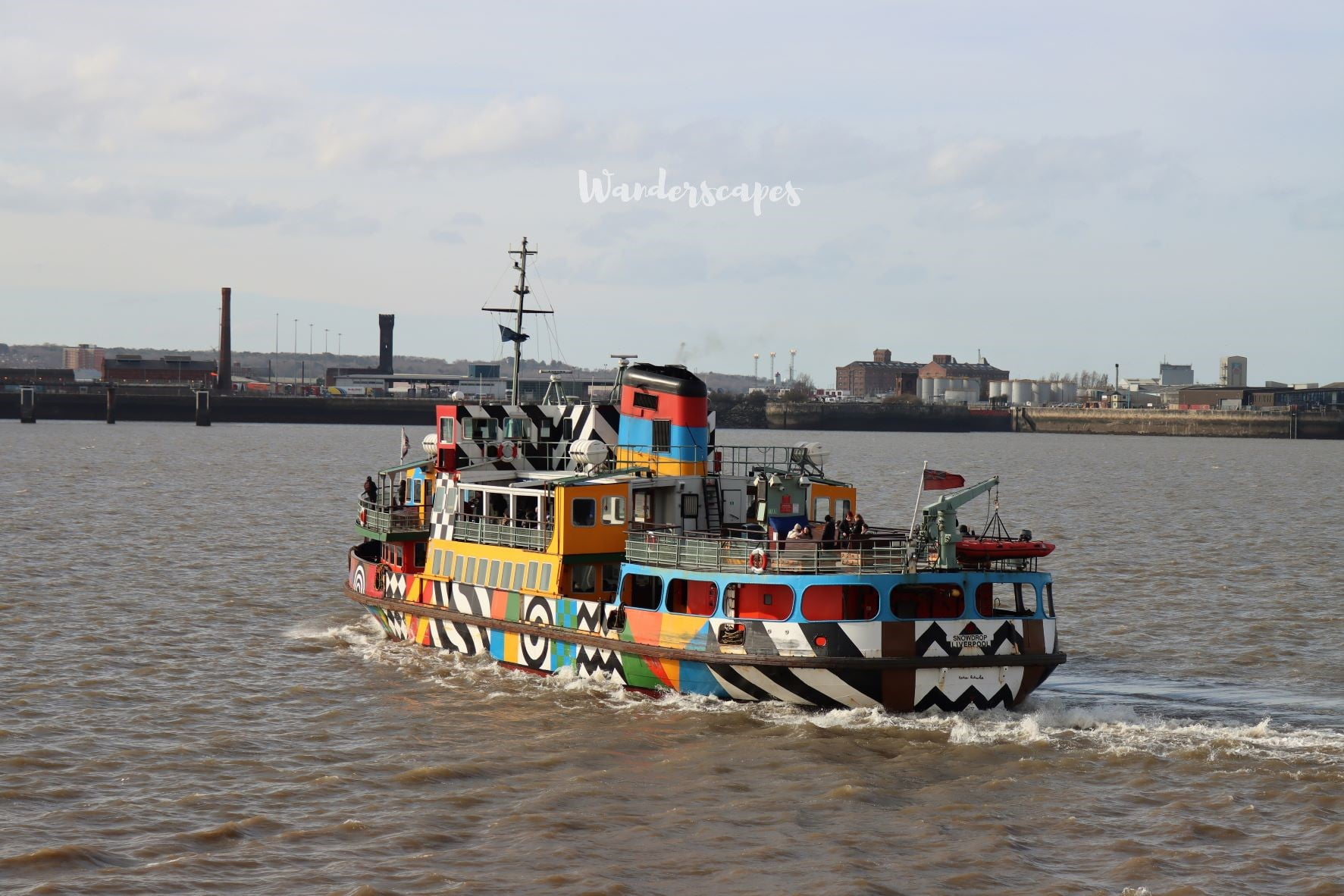 Museum Of Liverpool
If there is one place where you can get all the details about Liverpool's 800 year old history and stories, it is none other than Museum of Liverpool. This is an excellent museum dedicated to tell the story of this amazing city, right from its formation. Anyone who wish to know more about the incredible journey of Liverpool over the past 8 centuries can visit this museum for free and depart with loads of information. Everything is so well presented in here that you don't want to miss a visit when you are in Liverpool.
Museum of Liverpool is part of National Museums, Liverpool. It is open Tuesday to Sunday from 10 AM to 6 PM. Don't forget to check out the special exhibitions and events they organise in the museum. Even if you have visited the museum during an earlier visit to Liverpool, you are likely to see many more new exhibits if you visit now.
Lambanana – Liverpool's Unique Piece of Art
Visitors to Liverpool are often amused when they see a structure that resembles a banana, but looks like a lamb. Yes, that's right. It is a combination of two – Liverpool is known for its Lambanana. While the super lambanana is on the Tithebarn Street, you can see several mini lambananas scattered across the city centre. They are wonderful pieces of art as well as great props for photos. So, when you are in Liverpool, don't forget to click your picture with one of the lambananas. We assure you, you'l look back at them one day and feel happy.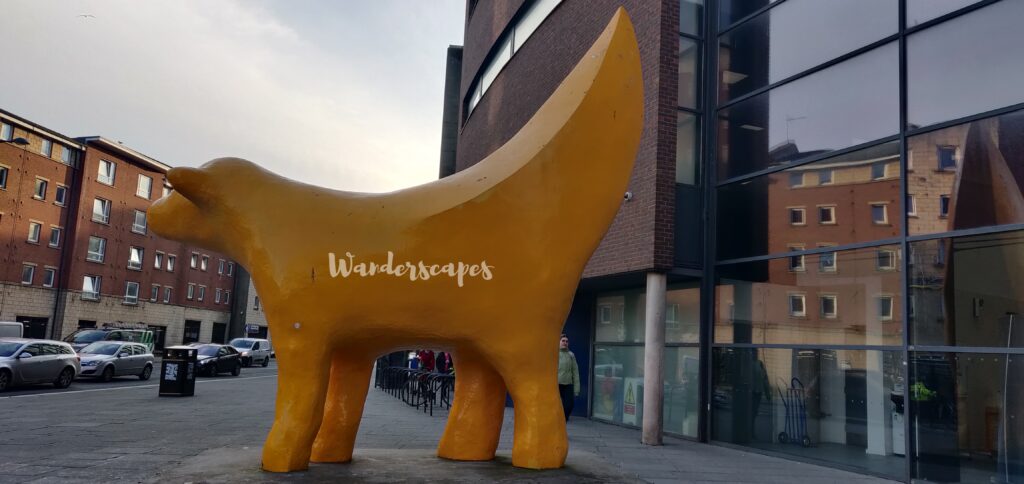 Royal Albert Dock – A Remnant of Liverpool's Glorious Past
A must-see attraction in Liverpool is the Royal Albert Dock. This is a collection of old warehouses and dock. It is also the most visited multi-use attraction outside London. Royal Albert Dock is home to a large variety of attractions such as restaurants, hotels, apartments, offices, shops, art galleries, museums, and more. This dock is special because it was built in iron, without using any wood. Albert Dock also boasts of world's first ever non-combustible warehouse system. Also, world's first ever hydraulic crane was used here.
Today, Royal Albert Dock stands tall and proud as a reminder of Liverpool's glorious past. The re-purposed warehouses still hold a unique charm that attracts thousands of visitors from all over the country and beyond. No wonder then that most of them consider this as the number one attraction in Liverpool – a must-see by all accounts.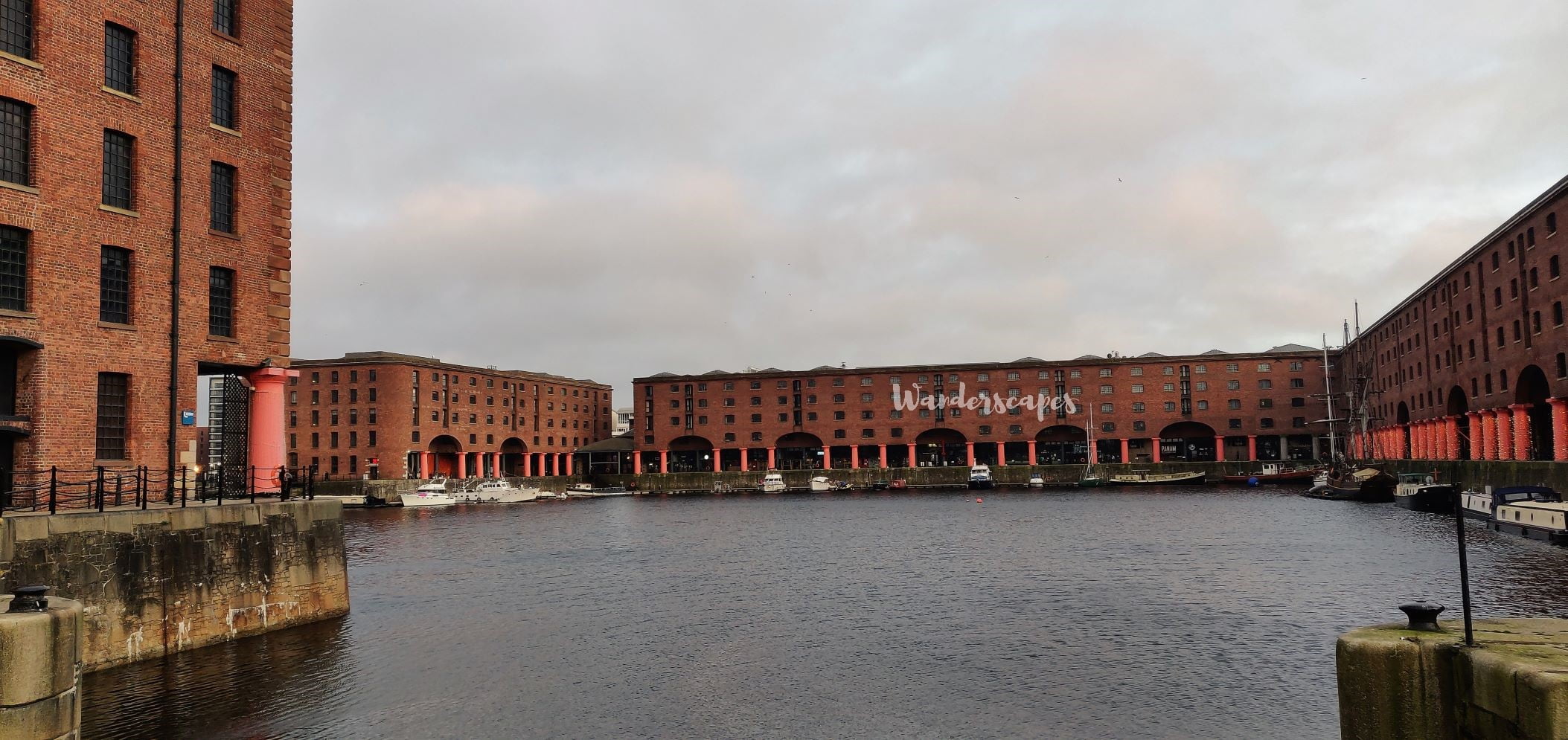 Merseyside Maritime Museum – Exploring Liverpool's Naval History
Liverpool was once world's busiest port. More than 3/4th of world's naval trade passed through its ports. It is befitting that the Merseyside Maritime Museum is here to tell you all about it. It is fascinating to see how a relatively small, unknown coastal village developed into world's busiest port. The inventions such as world's first ever dry dock helped Liverpool to carve a place for itself in the world trade map.
Liverpool was a great shipping centre – it was home to several ships. Even the Titanic, which met a tragic end in its maiden journey was a Liverpool ship. Another famous ship that served the city and country was Lusitania. We can know all about these majestic ships, pioneers behind them, their legacy, aspirations and dreams from the museum exhibits. If you wish to know about the crucial role of Liverpool and its maritime history, there is no better place than the Maritime Museum.
International Slavery Museum
History is not always about the great achievements and glorious past. Sometimes, there would be some not so glorious stories to tell as well. Liverpool played a huge role in promoting transatlantic slavery at one time. However, as better sense prevailed, slavery was abolished and although the city cannot distance itself from the truth, it has used it to educate and create awareness.
The International Slavery Museum acknowledges the infamous role of Liverpool in slave trade, but also use it as an opportunity to spread awareness. Although slave trade is more or less absent in its crude form, a visit to this museum tells us that it is still present around us in other forms. That is why this museum is a must-visit. It opens our eyes to the sights we fail to see. Also by highlighting issues faced by people of colour, this museum is trying to do its part to bring racial equality and justice.
Entry to Maritime Museum and Slavery museum is free. The timings are 10 AM to 6 PM Tuesday to Sunday.
Beatles Story
Royal Albert Dock is also home to the Beatles Story, the largest Beatles-themed exhibition in the world. It maps the band's journey from start to end. Here, you'll see the recreated Casbah Coffee Club, Cavern Club, and Abbey Studio. Personal items such as George Harrison's guitar and John Lennon's glasses are some of the attractions here. Book your Beatles Story tickets here.
Anglican Cathedral – Longest Cathedral in the World
Located at St. James Mount, the Anglican Cathedral is an impressive structure in itself. The lovely architecture and impressive gothic interiors are awe-inspiring, to say the least. This is Britain's biggest cathedral and fifth largest in Europe. At 189 meters long, this is the longest cathedral in the world. It is under the jurisdiction of Church of England. The cathedral is free to enter. However, if you purchase a ticket, you can gain entry to its famous rooftop to enjoy a panoramic view of Liverpool city, It is very much worth the effort.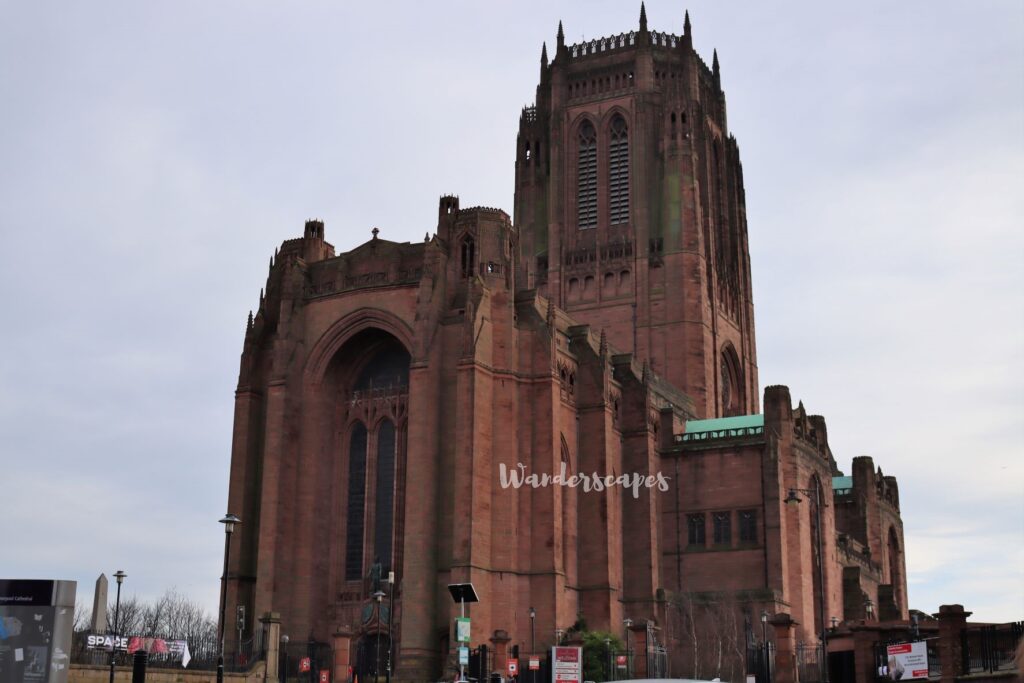 Did you know? 
Anglican Cathedral was designed by Sir Gilbert Scott, the same architect who designed the famous red telephone box.  
Chinese Arch – Connecting Liverpool and Shanghai
Near the Anglican church lies Liverpool Chinatown. It is here that you see the famous Chinese Arch. Standing at 44 meters tall, this is the tallest Chinese Arch in Europe. One of the iconic structures and must-see attractions of Liverpool, the Chinese Arch provides the ideal backdrop for the city's Chinese New Year Celebrations. It is an occasion to celebrate Europe's oldest Chinese community and to honour the friendship between Liverpool and its twin city, Shanghai.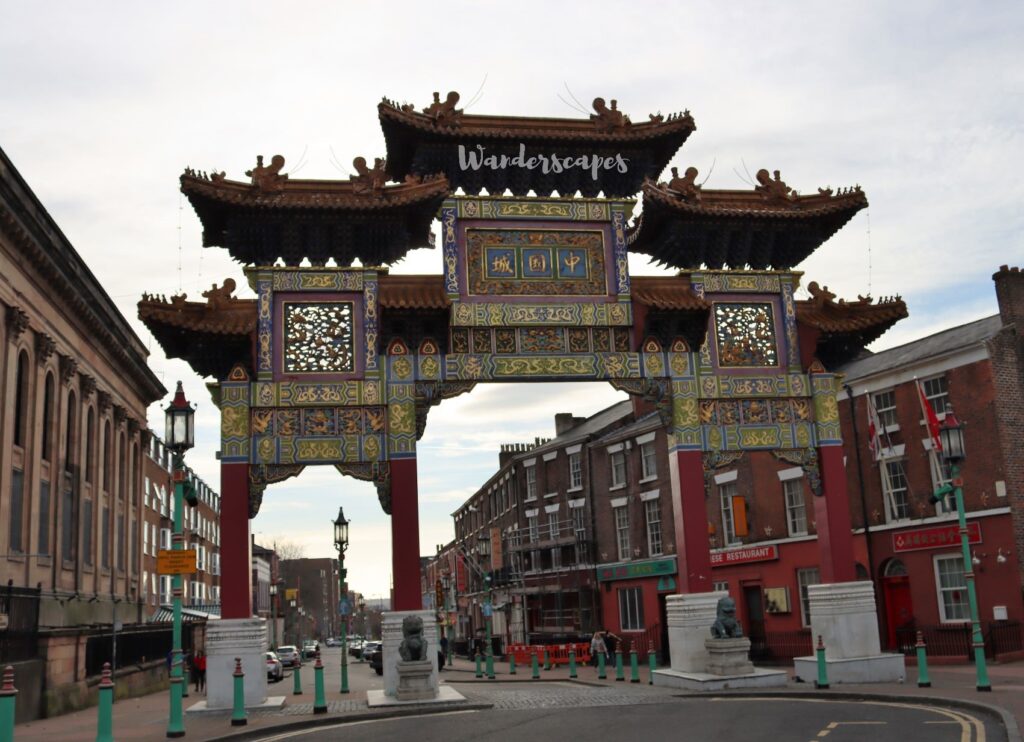 Bombed Out Church – Reminding Liverpool's Wartime Troubles
A little away from Anglican church is the St Luke's church, which is famous as bombed out church. Liverpool was extensively bombed by the Germans during the WWII. In fact, Liverpool suffered most after London during WWII. This church was destroyed in such bombing. Although several structures were repaired after the war, the bombed out church was left out as it is as a reminder. Today, it serves as a space for cultural gatherings and other such events.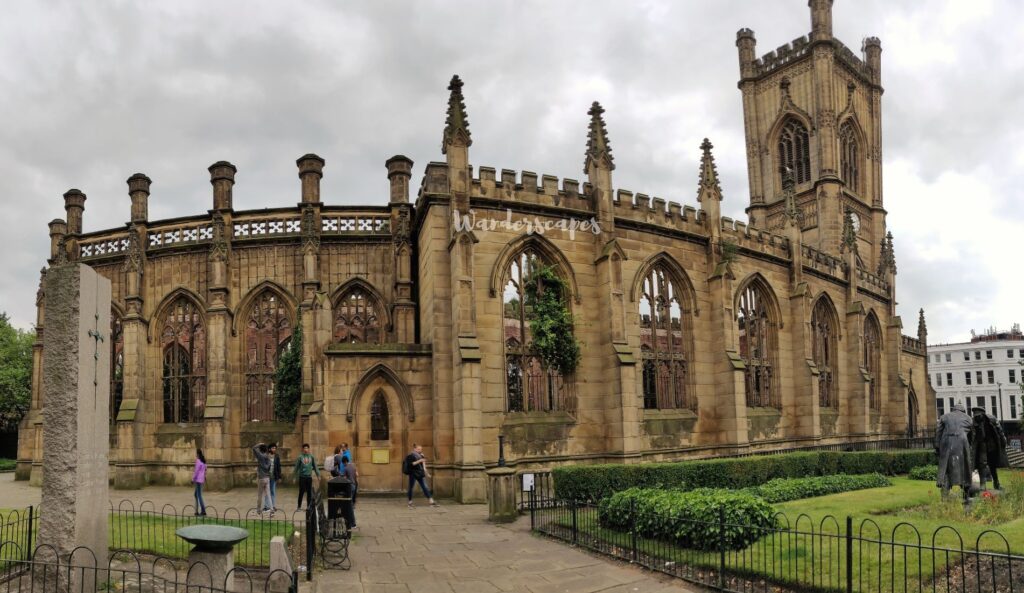 St George's Hall Liverpool
When you arrive in Liverpool by train, you'll get down at Lime Street station. As you leave the station, you'll be greeted by an impressive neo-classical building on the opposite side. That magnificent building is St. George's Hall. It used to house criminal and civil courts in the early days. Now it houses the registrar's office and some other such offices. It has a lovely concert hall (the likes of Charles Dickens and Arthur Conan Doyle did readings there) and a Minton tiled hall.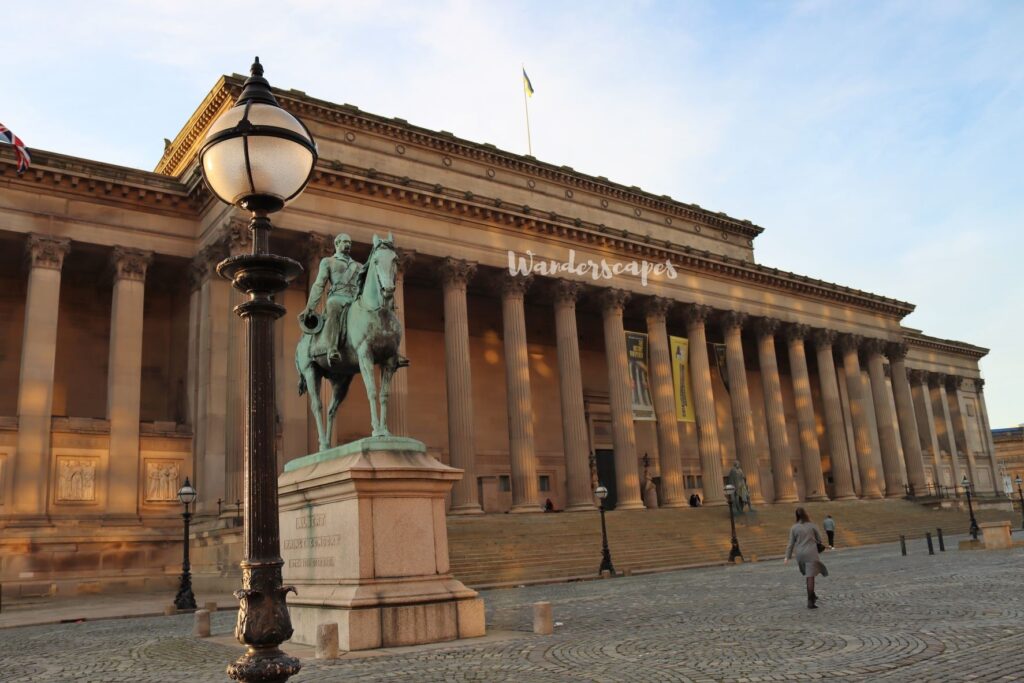 Many of you might have seen St. George's Hall in several English movies and series. The latest film to feature St.George's Hall is the latest Batman movie. (Royal Liver Building also features in this film).
William Brown Street
Right by the side of St George's Hall is the William Brown Street. This street has the unique distinction of housing only cultural buildings. It is also known as Cultural Quarters as a result.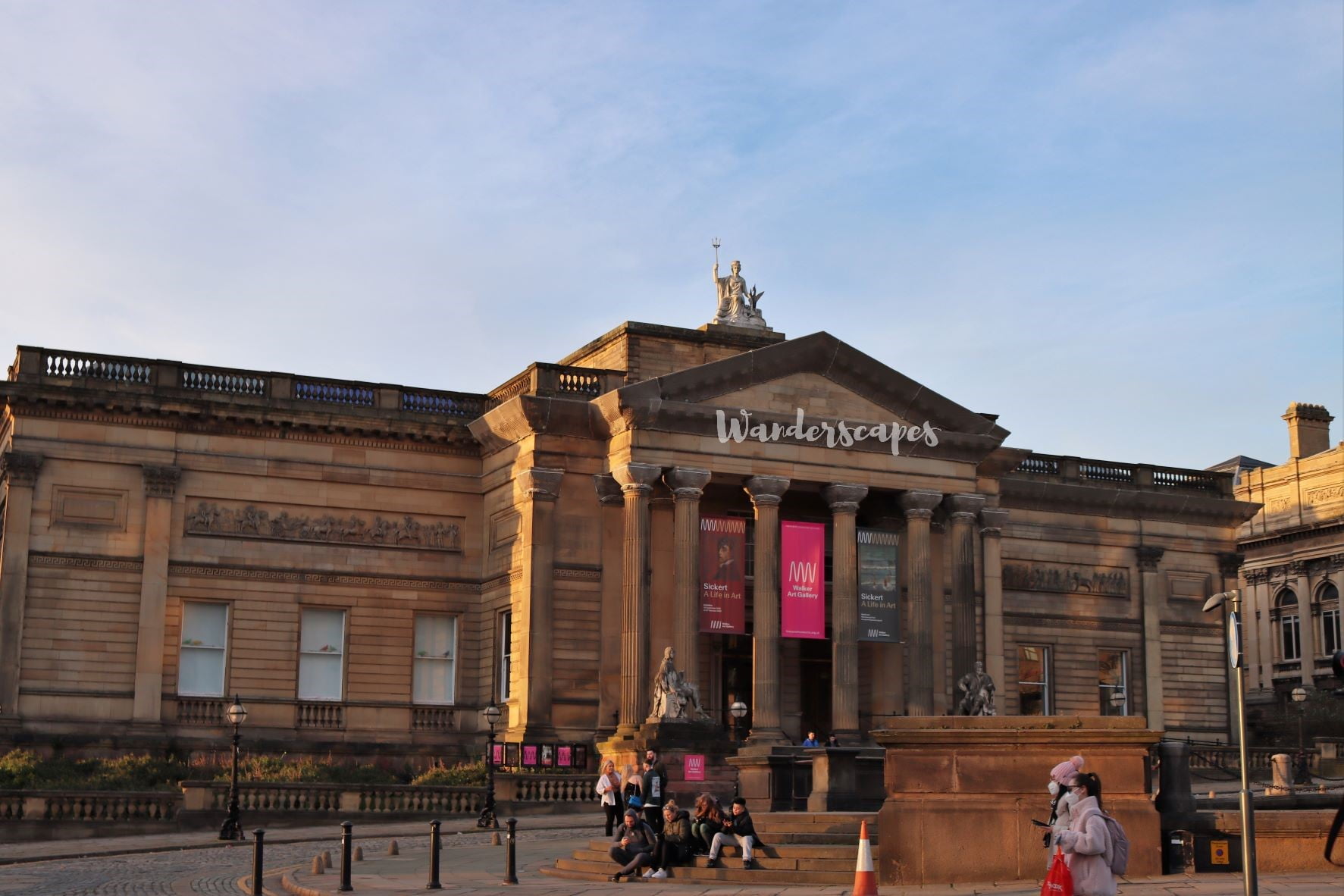 Walker Art Gallery
This is one of the most important attractions in William Brown Street. The Walker art gallery has an extensive collection of art work from various era. Apart from the English artists, it also houses works of greats like Rembrandt. A must visit attraction for any art lover. Some of the artworks are so magnificent that they'll blow you away by their brilliance. A highly recommended place for those who love art.
Liverpool Central Library
Liverpool central library is worth a visit not only for its excellent collection of books and magazines, but also for its beautiful design. The Picton reading room is a wonderful place to be. Likewise, the top floor is a architectural beauty. On certain days the library offers special exhibits such as Audubon's original art work and more. All this make the central library a must visit attraction in Liverpool.
Liverpool World Museum
Liverpool is home to several excellent museums. The world museum showcases the culture and science from all parts of the world. There is a bug house, aquarium, planetarium and a special session dedicated to Egypt, which has Egyptian Mummies too.
Visit to Walker Art Gallery, Central Library and World Museum is free.
Mathew Street – The Most Famous Street in Liverpool
People from all over the world come to Liverpool to visit Mathew Street. It is often called the most famous street in Liverpool because it is home to Cavern Club, made famous by the Beatles. Music lovers from various corners of the world come here even today to enjoy the vibe and settings that made the Fab Four famous around the world.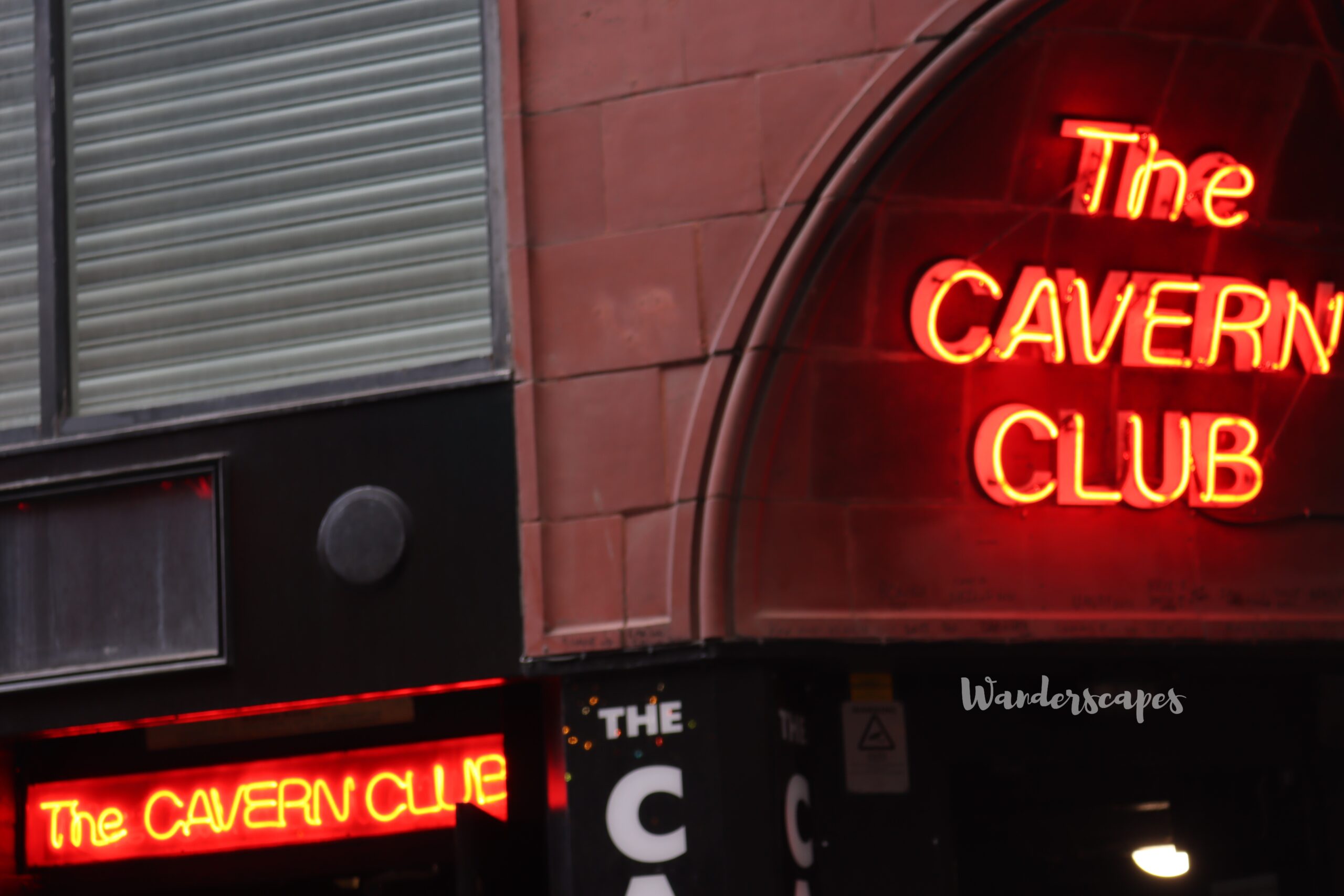 While here, you can take a pic with John Lennon, visit the Beatles museum, Grapes Pub and of course, the Cavern Club. It is one of the best places to enjoy nightlife in Liverpool.
Liverpool's Shopping District
Liverpool has its fair share of shopping avenues too. Liverpool One is the ideal place to get some branded items. If you are looking for something affordable, there are several local stores you can try. There are several restaurants and eateries along Bond Street where you can try different types of cuisine. There is something for everyone in Liverpool.
Football and Liverpool – Inseparable
Liverpool is incomplete without its football. The city is home to two of the most oldest clubs in the country – Everton Football Club and Liverpool Football Club. While Everton is the oldest, LFC has had more success and recognition. It will not be wrong to say that when it comes to football, the city is divided into red and blue.
Anfield – Home of Liverpool Football Club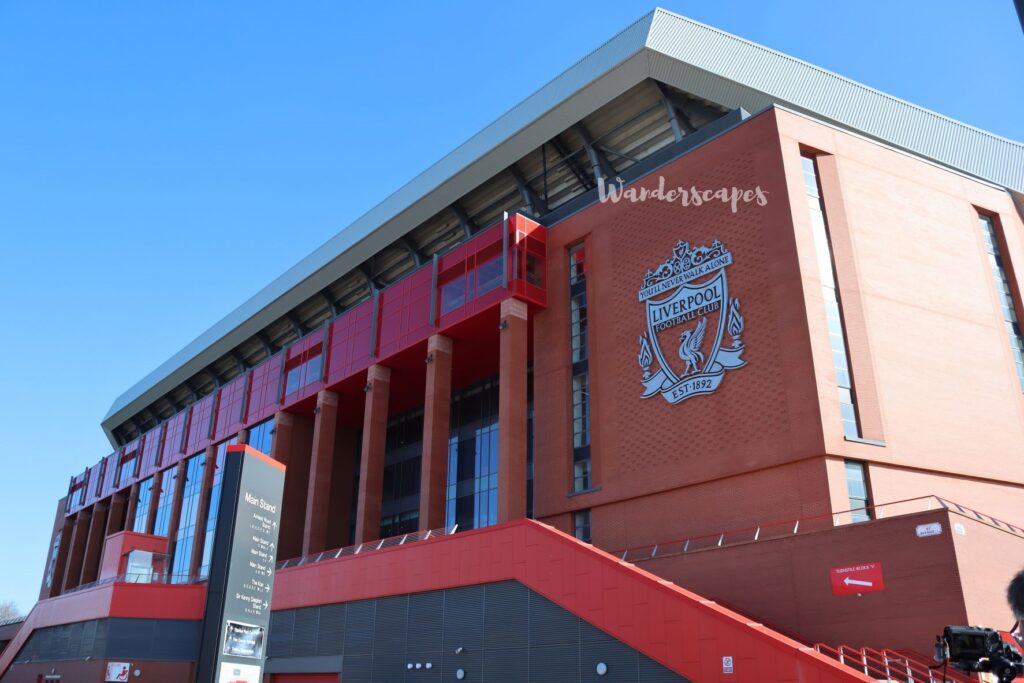 Anfield is an iconic stadium – with its famous European football nights thrilling the football fans world over. There have been some unforgettable football encounters in the recent times too. The thrill of watching a match in Anfield is beyond words. One has to experience it to understand how special it is. However, not everyone is lucky to get a ticket to the match and so the next best thing is a stadium tour to experience the thrill of being at Anfield. You can check the details of the various tours available here.
Goodison Park – Home of Everton
Right opposite to Anfield on the other side of Stanley Park is Goodison Park, home of Everton. This stadium is rather bare in comparison and do not inspire the same enthusiasm from football lovers. Due to the changing needs and demands, Everton is now building a new stadium in Bramley Moore Dock on the Liverpool waterfront. Once the stadium is built, Everton will move there. You can book a tour of Goodison Park too. Find the ticket details here.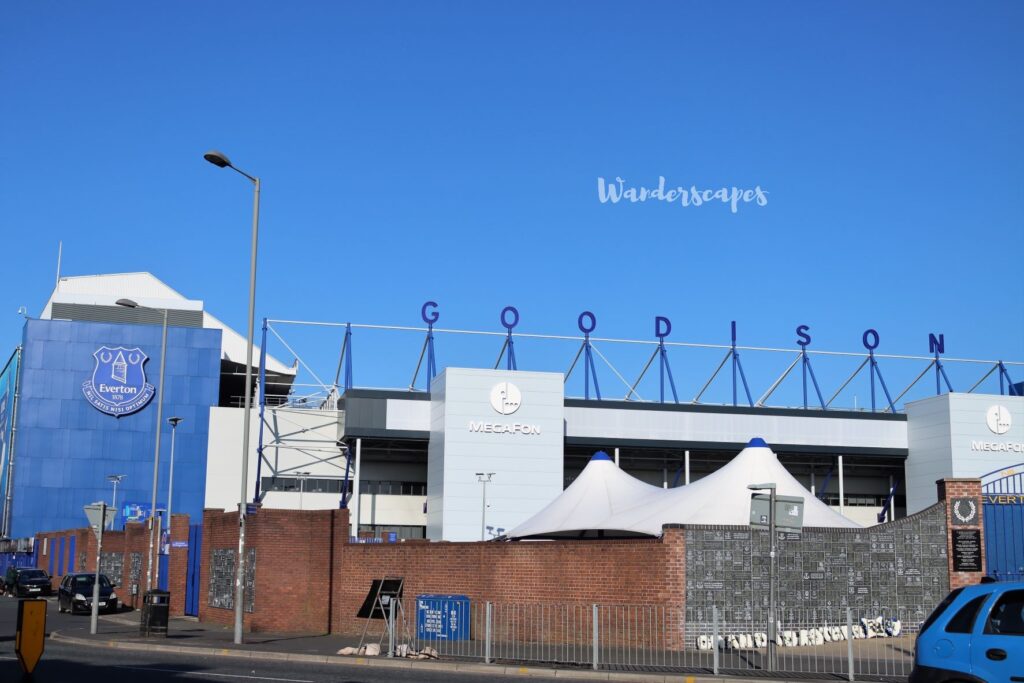 Liverpool – A City Unlike Any Other
As you have seen, Liverpool has so much to offer to its visitors. It dons new face every season and welcomes every traveller with the same warmth. Being a port town, the people here are always ready to welcome visitors with open hearts and minds. And when people go back after their visit, they send them off with beautiful memories that last a lifetime. That's what makes Liverpool different from any of the other places you might visit. This is a city that have seen people come and go for ages… However, when they leave, they take a piece of this place with them even though they might not recognise it.
And if you haven't visited Liverpool yet, what better time than now to make that trip?
See our vlog on Liverpool top attractions here.
If you enjoyed reading this, why not check out some of our old blogs?