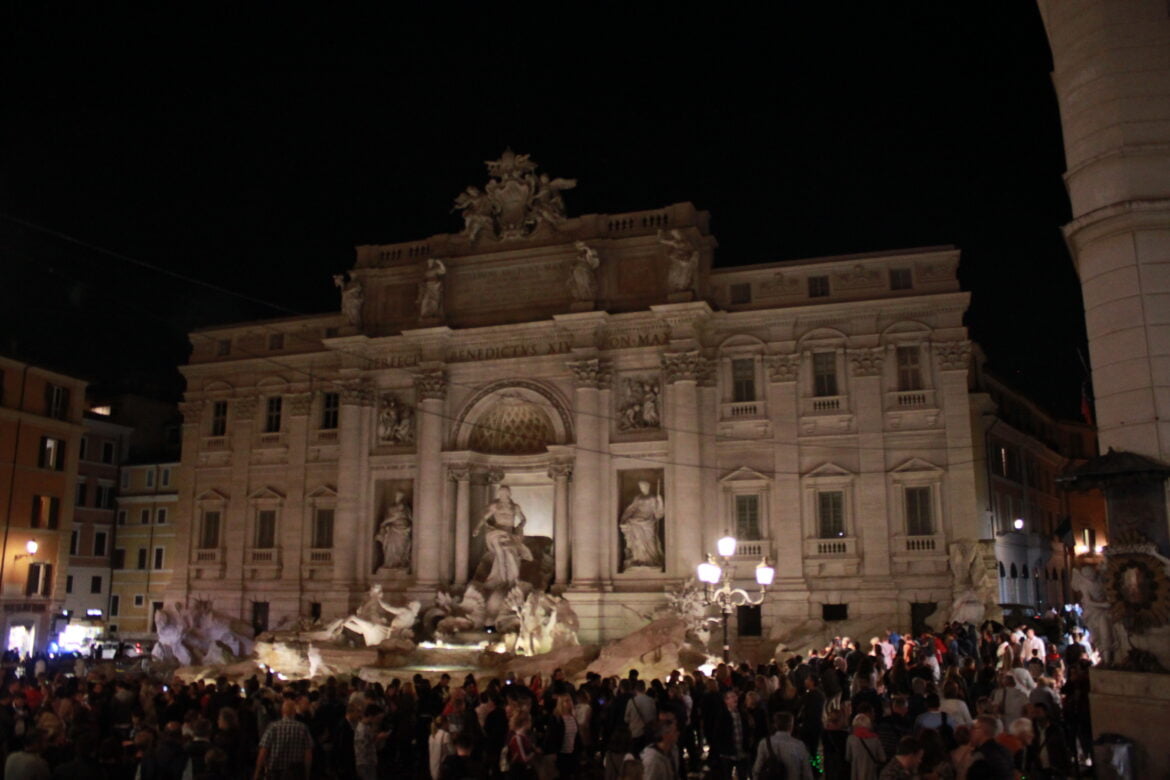 Seeing the Trevi fountain up close was a magical experience in itself. The artwork is awe-inspiring and mind blowing. No wonder visitors throng the site to get a good look at it.
Just as heart is a fountain of unspoken words,
the universe is a womb of wonder weird worlds.
The Trevi Fountain is in the Trevi district in Rome, Italy. It was designed by the Italian architect Nicola Salvi and completed by Giuseppe Pannini along with several others. At 26.3 metres (86 ft) high and 49.15 metres (161.3 ft) wide, it is the largest Baroque fountain in Rome and undoubtedly one of the most famous fountains in the world.