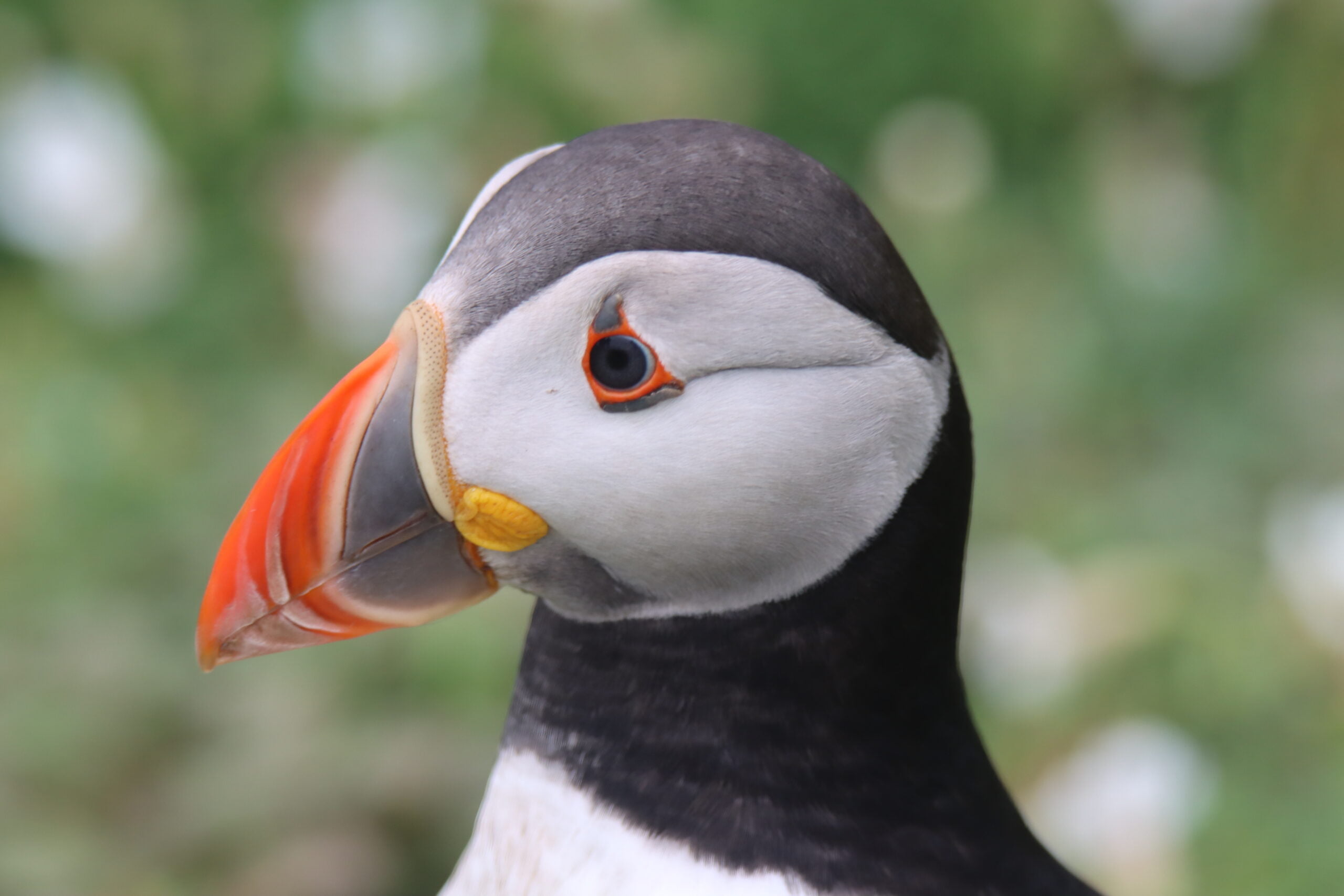 To see a puffin up close is a surreal experience. There is something magical about these cute birds that even a casual onlooker will be drawn towards them.
Everyone likes birds. What wild creature is more accessible to our eyes and ears, as close to us and everyone in the world, as universal as a bird?
Atlantic Puffins are one of three species of small alcids (auks) in the bird genus Fratercula. These pelagic seabirds feed primarily by diving in the water. They breed in large colonies on coastal cliffs or offshore islands, nesting in crevices among rocks or in burrows in the soil.  Atlantic puffin is found in the North Atlantic Ocean and the other two, tufted puffin and horned puffin, are found in the North Pacific Ocean.