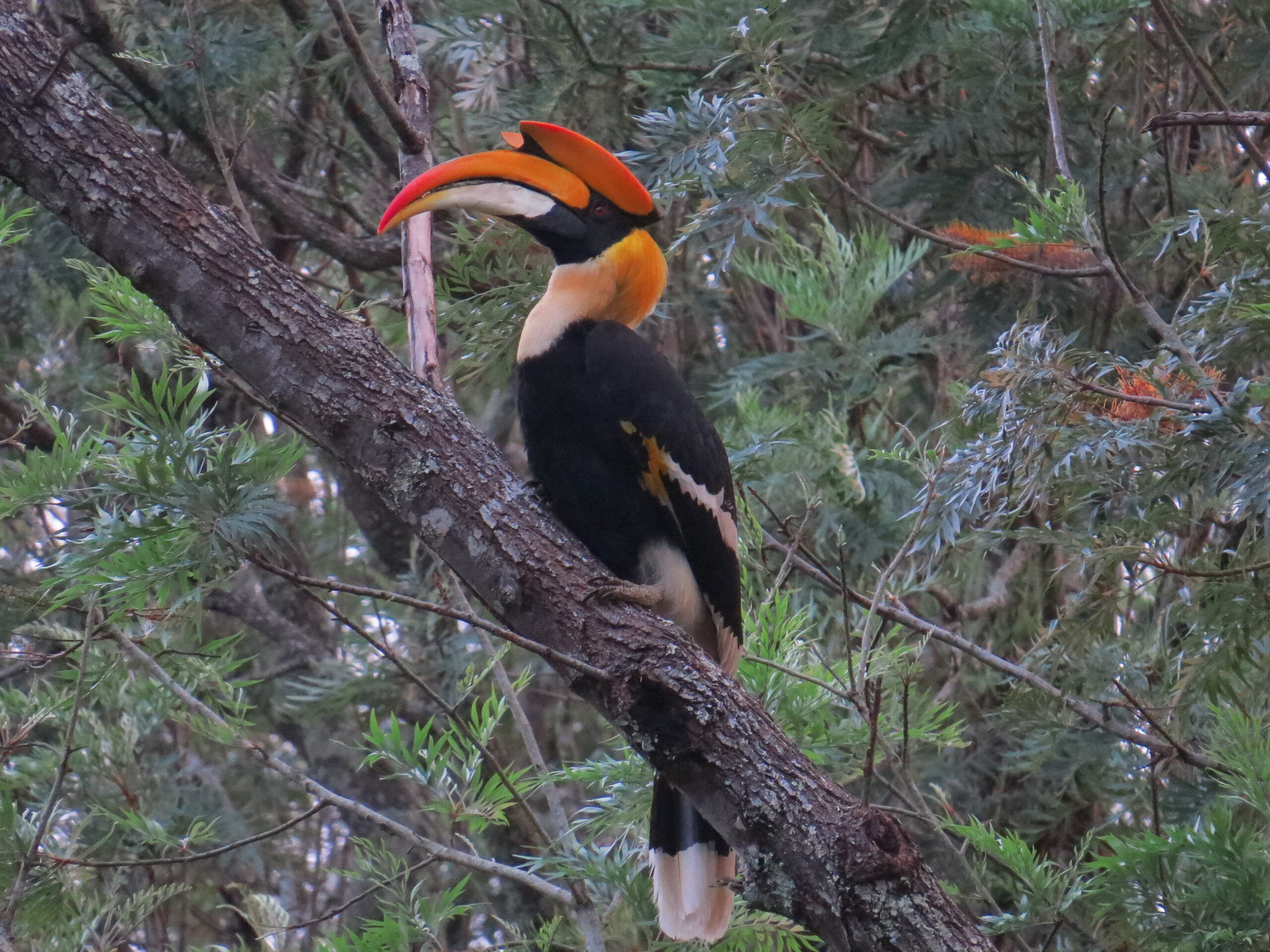 I was lost in the wilderness when I heard a heavy wingbeat. I looked up with wonderment in my eyes – all I could see was a majestic bird flying above the trees, as if it ruled the jungles… The great hornbill is a beauty to behold.
No bird soars too high if he soars with his own wings.
The Great hornbill (Buceros bicornis) is also known as the concave-casqued hornbill, great Indian hornbill and great pied hornbill. It is one of the largest hornbills found in India. Usually found in the Indian subcontinent and parts of Southeast Asia, this bird impresses the onlooker with its size and magnificent colours. It plays an important role in seed dispersal and thus growth of forests. It has prominence in several tribal cultures and rituals across India.
A long-lived bird with a lifespan of around 33 years (about 50 years in captivity), the great hornbill mainly eats fruits and berries but prey on small mammals, reptiles and birds too. It is the state bird of Kerala, our home state.