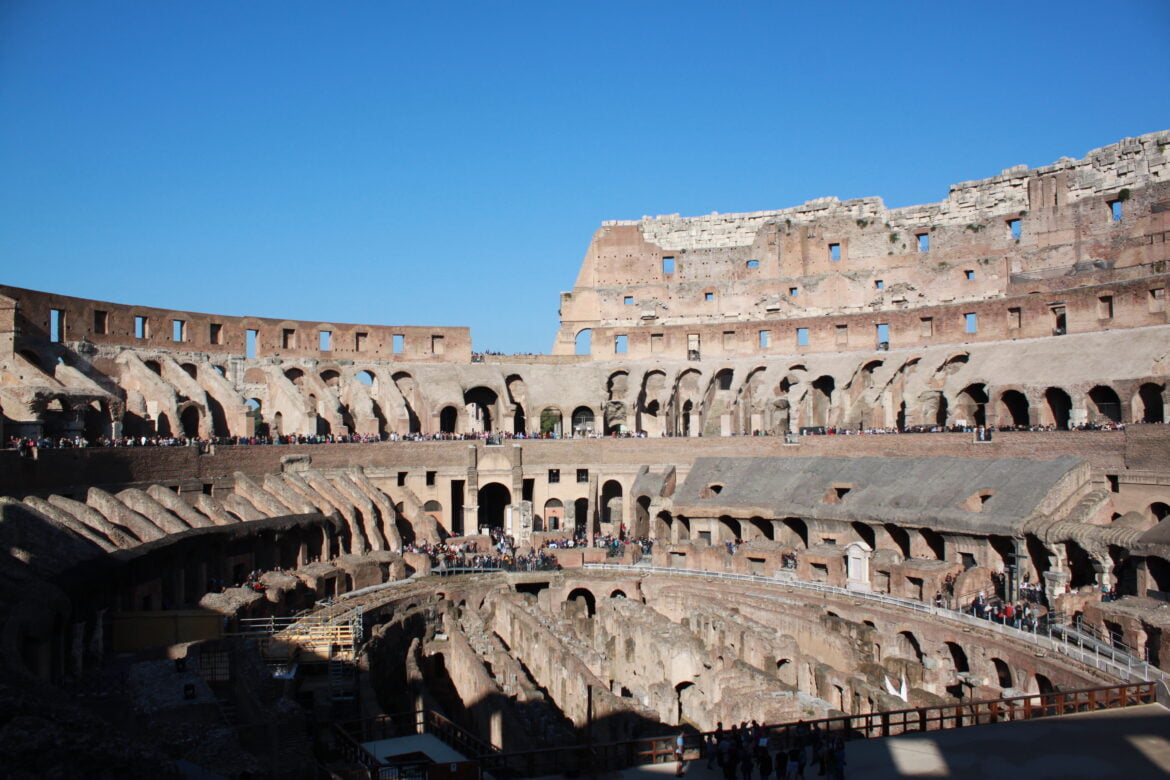 Colosseum – the word itself remind us of mighty big things. Located at the heart of the city of Rome, it is one of the New Seven Wonders of The World.
It is easier to find men who will volunteer to die, than to find those who are willing to endure pain with patience.
The Colosseum is an oval amphitheatre in Rome, Italy. It is the largest ancient amphitheatre ever built. It still holds the distinction of being the largest standing amphitheatre in the world today, in spite of its age. Built with travertine limestone, tuff (volcanic rock), and brick-faced concrete, it could seat 50000 -80000 spectators – a precursor of modern day stadiums and amphitheatres. The colosseum was used for gladiatorial contests and public spectacles such as animal hunts, executions, re-enactments of famous battles. It was also used to stage dramas based on Roman mythology, as well as mock sea battles, among others.