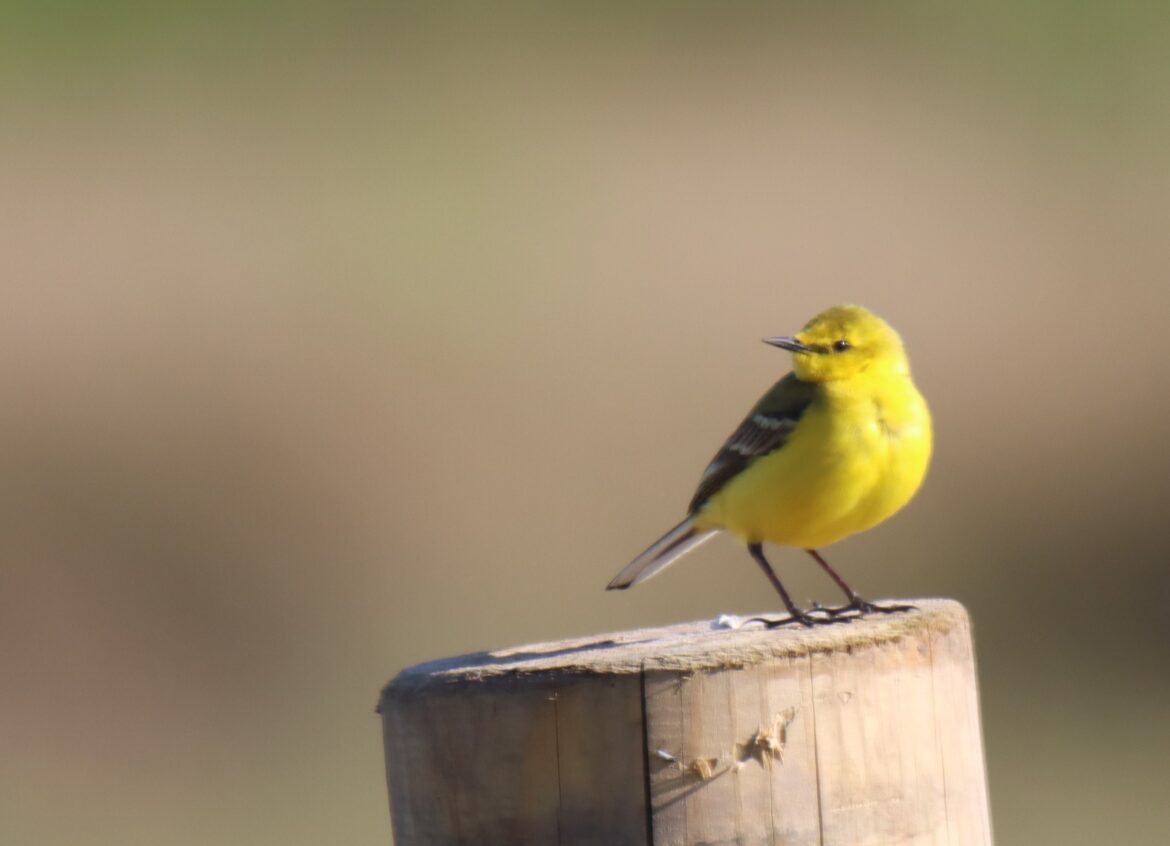 Wagtails are interesting birds – always wagging the tails and busy, they are a joy to behold. Finding one unexpectedly makes your day.
Birds are indicators of the environment. If they are in trouble, we know we'll soon be in trouble.
The Yellow wagtail (Motacilla flava) is a small passerine in the wagtail family Motacillidae. It breeds in much of temperate Europe and Asia. Although a resident in the milder parts of its range (western Europe), the northern and eastern populations migrate to Africa and south Asia. The breeding adult male is basically olive above and yellow below. In other plumages, the yellow may be diluted by white. An insectivorous species, the yellow wagtail inhabits open country near water, such as wet meadows.