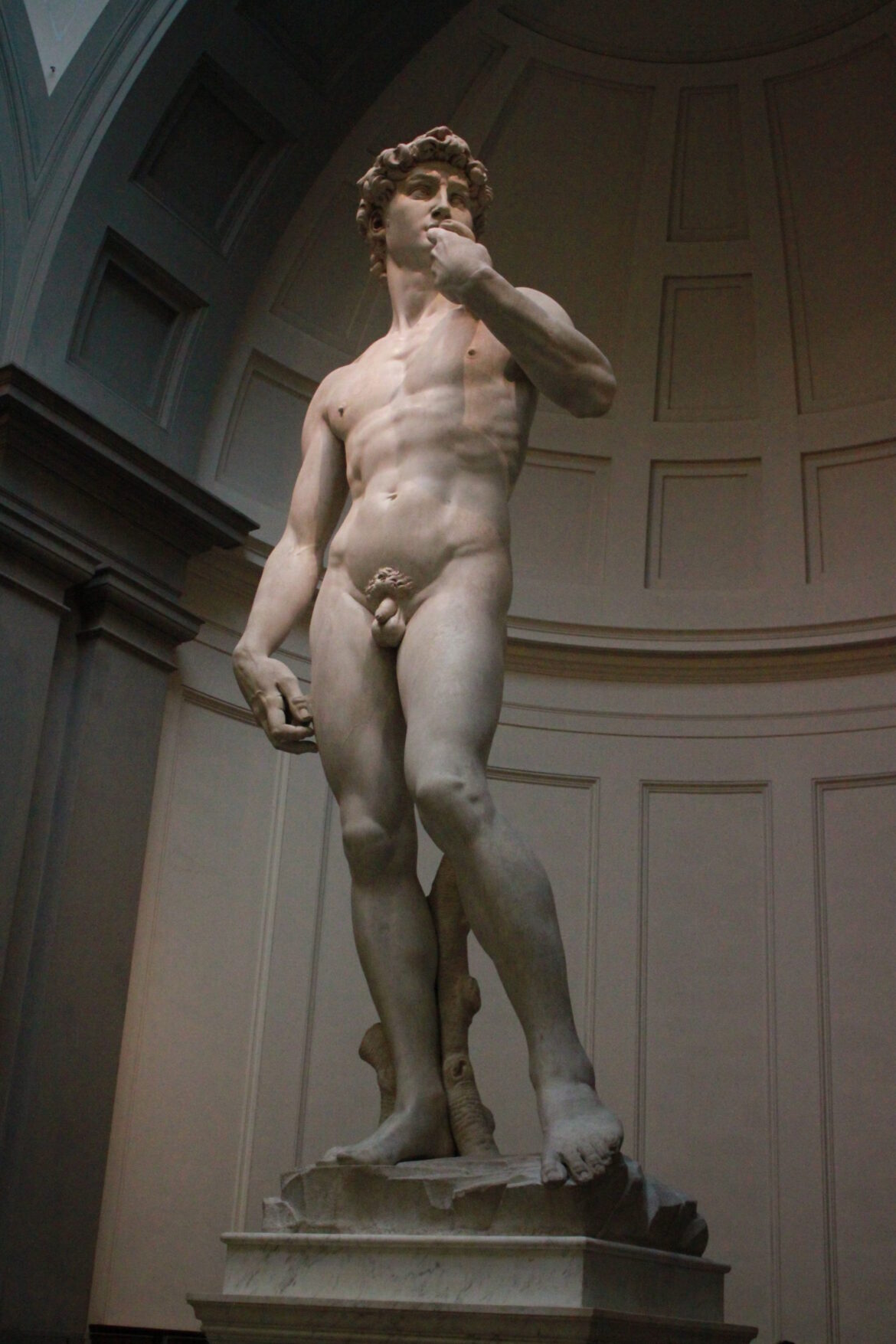 David, a masterpiece Renaissance sculpture, was created in marble between 1501 and 1504 by the renowned Italian artist Michelangelo. David is a 5.17-metre (17 ft 0 in) marble statue of the Biblical figure David. The statue is located at the Galleria dell'Accademia, Florence, Italy.
Every block of stone has a statue inside it and it is the task of the sculptor to discover it.
Michelangelo's David is one of the most recognized works of Renaissance sculpture. It is the symbol of strength and epitome of youthful beauty. The colossal size of the statue itself impressed Michelangelo's contemporaries. For instance, Vasari described it as "certainly a miracle that of Michelangelo, to restore to life one who was dead." He then listed all the largest and grandest of the ancient statues he had ever seen, and concluded that Michelangelo's David surpassed "all ancient and modern statues, whether Greek or Latin, that have ever existed."
It is no wonder that David continues to awe and inspire artists and layman alike even today. It is poetry in marble.