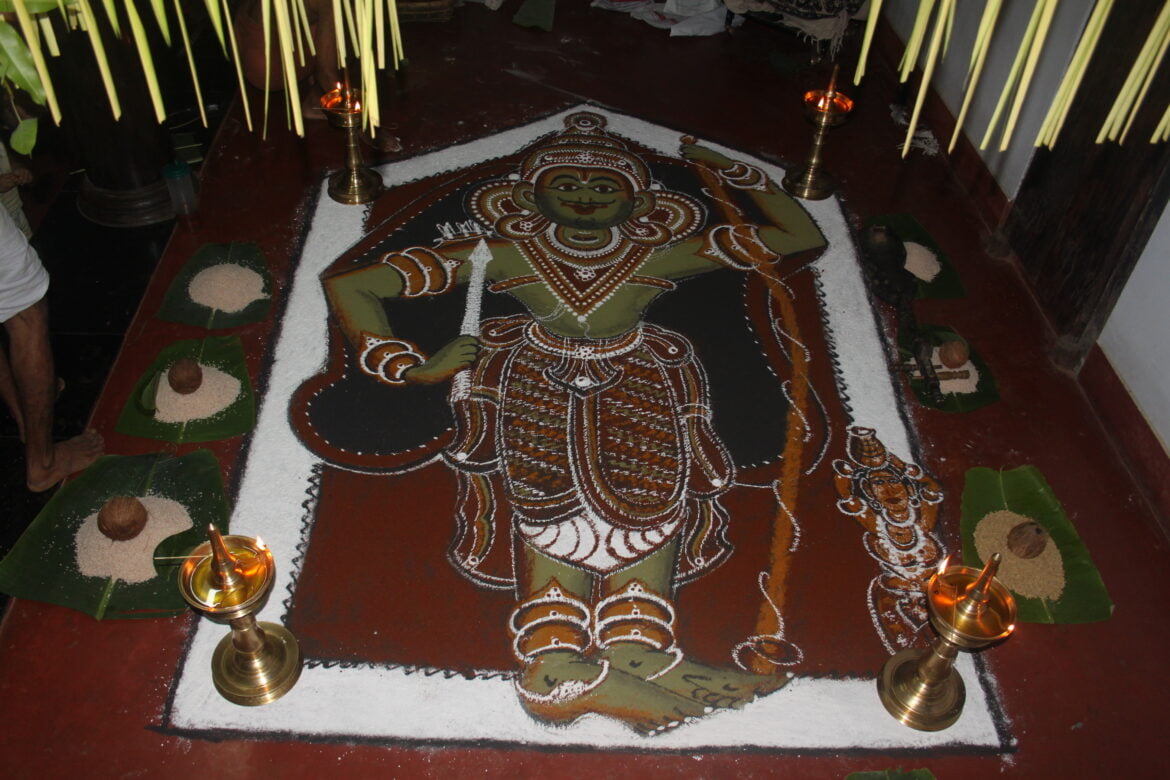 The culture we are born into and the place we grow up play an important part in shaping us. Coming from India, a land of varied cultures and beliefs, it is only natural that we had our share of rituals and traditions such as Ayyappan paattu.
We are our culture and tradition; if there is no culture or tradition we are no one.
Kalam Paattu is a form of folk art practiced in some parts of Kerala, where a kalam (drawing the form of god/goddess) is created using a set of colours derived from natrual resources. Sometimes called powder drawing, the artist uses the floor as his canvas and draw the form of the god/goddess with a set of colours – green (powdered leaf), red (a combination of lime and turmeric), black (charcoal), yellow (turmeric) and white (rice powder). Kalamezhuthu paattu or Kalam Pattu is usually performed as an offering to deities scuh as Kaali and Ayyappan.